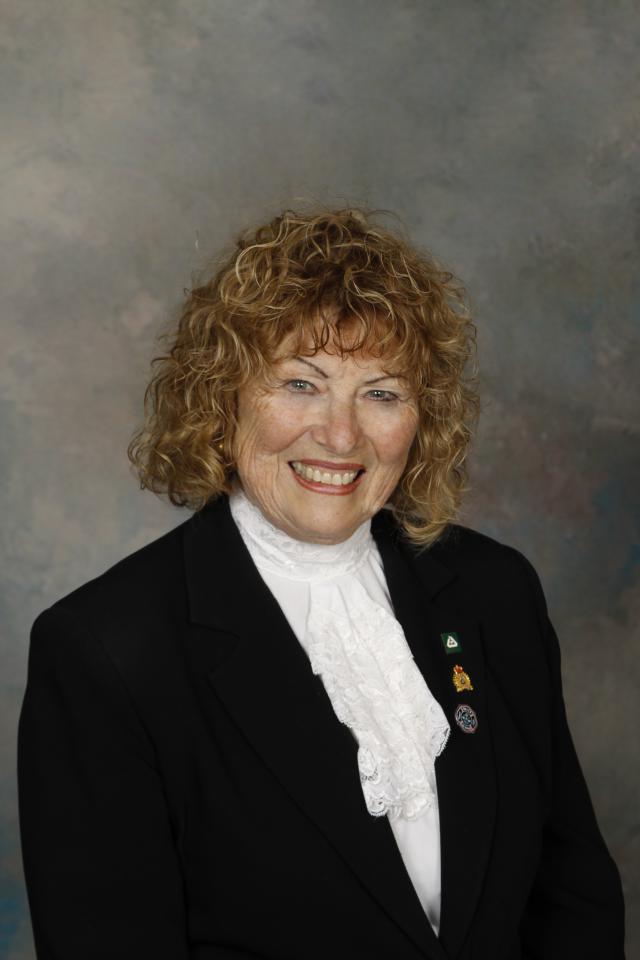 A resident of North Delta for over 50 years, Lois E. Jackson is excited to return to the role of Delta Councillor and use her knowledge, experience and enthusiasm to mentor and transition new members of Council. 
Lois E. Jackson served as Mayor of Delta from 1999 to 2018. Lois was elected to Delta Council in 1973 and became the first woman elected to the position of Delta Councillor. Under her leadership as Mayor, Lois served as Chair of the Metro Vancouver Board of Directors from 2006 to 2011 and as a member of the Federation of Canadian Municipalities Standing Committee on International Relations.
One of her many successful achievements as Mayor include the award-winning "Saving Our Industrial Lands" campaign to stimulate business investment and create new jobs. Lois is also recognized for spearheading the development of an innovative Climate Change Initiative to reduce Delta's carbon footprint and protecting viable agricultural farmland in Delta. Lois is particularly proud of her vital role in bringing four levels of government together to purchase Burns Bog in 2004 and preserve it as an Ecological Conservancy Area. 
Lois is also known for implementing the 'pay as you go' and 'no new borrowing' policies as part of Delta's overall debt reduction strategy. This acclaimed strategy took Delta from a burdening debt load of nearly $60 million in 1999 to becoming free of general debt in 2018.
Lois has been widely recognized for her exceptional work, including a 25 year public service award from the Union of BC Municipalities, the Queen Elizabeth II Golden and Diamond Jubilee Medals for outstanding community service, the Paul Harris Fellow Award from the Rotary Club of Ladner and North Delta, and the Award of Excellence for Emergency Preparedness.
Municipal appointments
Agricultural Advisory Committee, Vice-Chair
Delta Child and Youth Committee, Council Liaison
Delta Heritage Airpark Management Committee, Council Liaison
Heritage Advisory Commission, Chair
Reach Child & Youth Development Society, Council Liaison