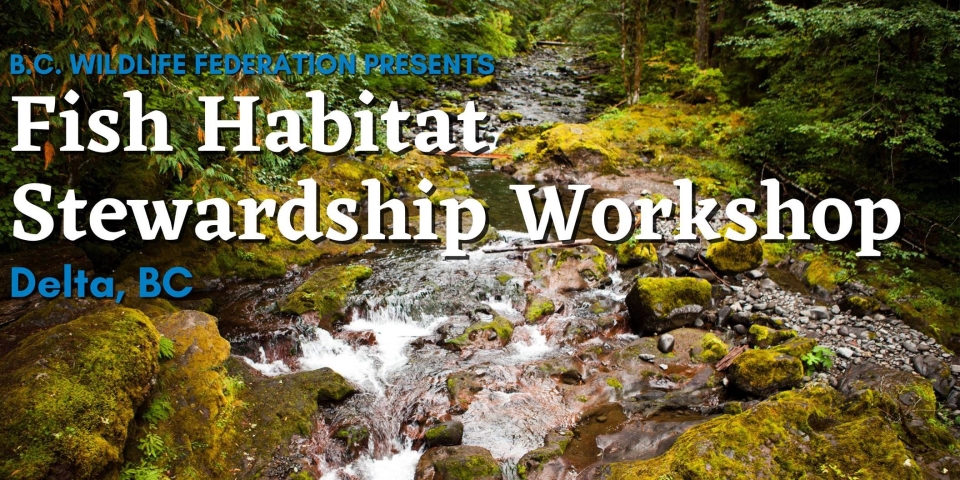 The BC Wildlife Federation's Fish Habitat Restoration and Education program presents the Delta Fish Habitat Stewardship Workshop, an opportunity to get involved in your local community and learn valuable skills to help promote conservation!
Join BCWF to learn about freshwater fish life histories and physiologies (including Pacific salmon and trout!), fish habitat, fish identification, freshwater invertebrate sampling and identification, stream morphology and hydrology, riparian vegetation, invasive species, and watershed connectivity.
The workshop will span 2 days and include interactive presentation style education sessions and hands-on activities. We will be joined by guest speakers, along with members of Kwantlen First Nation.
Registration
For more information on this event, or if you are interested in attending this event, please go to BCWF's website.