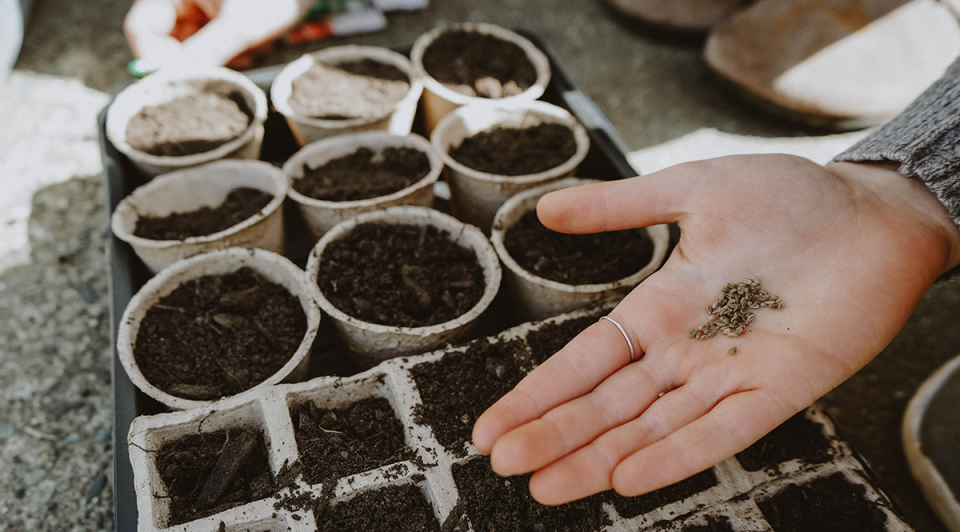 The Douglas J. Husband Discovery Centre have partnered with West Coast Seeds to offer free community programs in Delta starting June 26, 2022.
West Coast Seeds generously entered a partnership with the Discovery Centre and are donating plants on an ongoing basis for the Discovery Centre's mini greenhouses to demonstrate how greenhouses conserve heat and trap humidity to allow crops that wouldn't survive the conditions outdoors to flourish. This summer West Coast Seeds will also help Discovery Centre staff create two new kitchen garden plots that will focus on plants grown for their food and offer workshops to compliment the greenhouses and garden.
In the first event, "Seed Starting", participants will learn tips and tricks to get their plants to thrive through the winter and enjoy harvesting some of their winter favourites. The program includes hands-on seed starting and participants will receive a 10% off coupon for the West Coast Seeds store in Ladner.
Located in Ladner just south of City Hall, the Douglas J. Husband Discovery Centre is an engaging and interactive space where visitors can explore the histories that form Delta and its diverse communities. Learn by using the touchscreens in our galleries and creating new land forms in our sand table. Watch our water table demonstrate of a delta is formed over 9000 years and use a wand to activate the animals in the habitat theatre.
If your organization is interested in exploring a partnership with the Douglas J. Husband Discovery Centre, contact us at 604-952-3836 or djhdc@delta.ca.