Office of the Mayor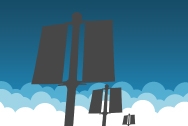 The City of Delta is proud to present the 8th annual Community Banner Contest, a competition to create a street banner that will raise awareness of Delta's natural beauty, culture, diversity, and heritage, engage the community, and showcase local artists.
Submissions will be accepted for the following categories:
Delta Heritage (open category)

Discover Delta (open category)

Emerging Artist (ages 13 to 17 years)

Aspiring Artist (up to 12 years old)
A volunteer panel of local artists and a member of Delta's Heritage Advisory Commission will select the winners. 
The winning design from each category will be displayed on City of Delta street banners the following year from January to May. An honorarium and a street banner with the winner's design will be awarded to each winner.
The contest deadline is July 15, 2022. To enter, participants must complete an entry form, a waiver form and submit their artwork. Currently, we are only accepting online submissions.
To learn more, please visit letstalk.delta.ca/bannercontest.
For more information on this news release, contact the Mayor's Office at 604-946-3210 or e-mail MayorHarvie@delta.ca.