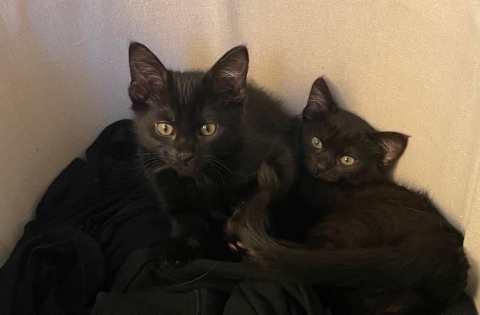 Meet Ben & Jerry!
This adorable, brother duo came to us after being abandoned at PetSmart at only 5 or so weeks old. Thankfully, we were able to place them in to a wonderful foster home straight away, where they could receive round the clock love and attention!
From the start, these babies have been absolute angels! They are so friendly, out-going, and very affectionate! As in normal kitten fashion, these two absolutely LOVE to play with toys and each other – they are full of beans! They play hard, nap hard, and can always be found together no matter what.
Ben and Jerry are truly a fool proof pair of kittens! They currently live in a busy household and are not anxious at all - in fact they love everyone they meet, and get along great with other cats.
These little house panthers would love a forever home of their own, could that home be yours!?