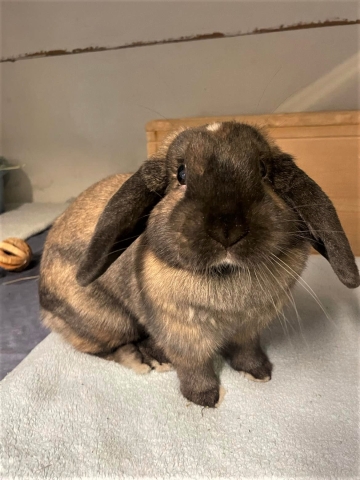 Bonnet was found as a stray outside in rough shape. Her coat was pretty rough and she had some urine scald on her hind end. Now on the mend, Bonnet is happily hopping into shelter life and has settled in quickly!
Bonnet uses her litter box well and is a very sweet bunny and quite social with shelter staff. She will meet you at the fence and will try to climb up your leg for attention and forehead kisses!
Like most lop-eared bunnies, Bonnet is very calm and good about handling! We think anyone would be lucky to have such a wonderful bun such as her!
Bonnet did require a minor dental when she arrived at the shelter. Her adopters will need to continue to monitor her teeth as she ages as she may need dental care in the future.