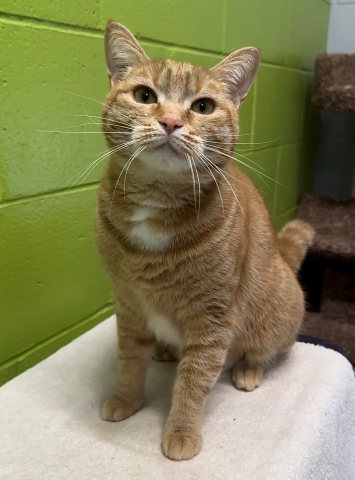 Meet Frankie!
This lil' lady was unfortunately found after being left behind after an eviction. As you can imagine, she was a little anxious and stand-offish on arrival, but since then she has mellowed out and become quite the sweet and social gal!
Frankie absolutely LOVES attention and will happily roll around purring lots and eliciting pets! She loves to be loved on, however she is not crazy about being over handled and will strongly protest if you try to make her do anything she does not want! We think a cat saavy home would likely be best suited for this lady.
Aside from affection, Frankie can also be won over by treats! She absolutely loves temptations and will sucker you in to give her many more then she probably needs!
Frankie is looking to fall in love this fall season. Could you be the one to give her the forever home of her dreams?