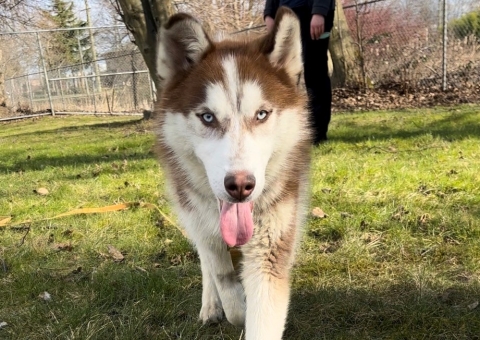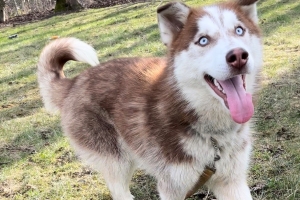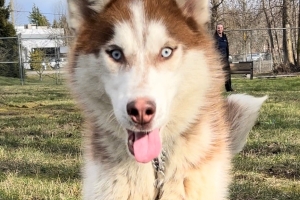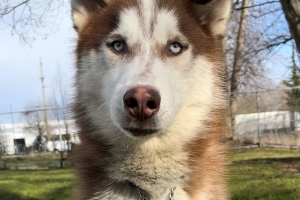 Meet Jade!
This adorable fluffy girl is a spunky little dog tornado.  If you don't know quite what to make of that description, you might have to meet her to understand.  Jade is very affectionate and likes to lick hands and tries to jump up to lick your face too.  We are working on keeping her feet on the floor when she is interacting with us, and she is a smart girl and learning fast.  There is no way those feet are staying still for long though; she loves to be active and play!  So many of the photos we take of her she isn't even touching the ground.
Jade is looking for an adult only home, as she is possessive of high value items around other animals and still working on her manners.  She was found at large with 2 other huskies and gets along fine with the other dog as long as she can be the boss.  Jade may do well with a well-matched dog friend, but she may not get along with all other dogs.  Taking Jade home will be like starting with a young puppy – she will need all the basic training and patient, positive guidance.
If you are up for an exciting, challenging, and rewarding adventure, Jade might be the one for you.  You can reach out to the shelter for more information or fill out an application on our website, delta.ca.