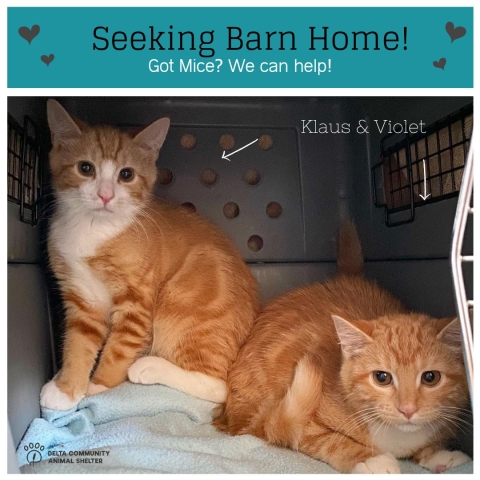 Colour
Orange Tabby w/ white
SEEKING WARM BARN HOME!
Our brother and sister duo, Klaus and Violet, came in as trapped strays alongside their feral mother. We had hopes we would be able to socialize them and get them to a place of adoption, but despite months in a foster home, our efforts proved unsuccessfu.
These two gingers have shown us they would like to be loved and fed from afar, and while you can look, they would much prefer you did not touch! They'll need to have a secure room for the first couple of months until they settle in a new environment.
If you have experience with ferals and own a quiet, warm barn, we would LOVE to hear from you!