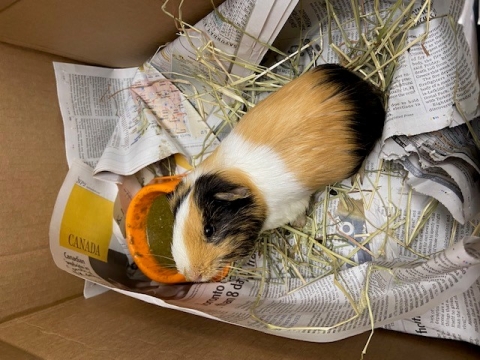 Meet Lima Bean!
This little guy was sadly found emaciated and abandoned in a bin before being brought to the shelter. Now that he has been in our care, he's been able to put on some much needed weight and is looking healthier than ever!
Lima Bean is a still quite shy and nervous of people, but slowly he's starting to come around. He's usually found in one of his hidey places munching on hay, but sometimes when curiosity gets the best of him, he'll pop on over to the bars to investigate!
We suspect Lima Bean would do better with another guinea pig friend that will help him gain confidence! If you have a single guinea pig that's ready to mingle, contact the shelter today and see if Lima could be a good match!