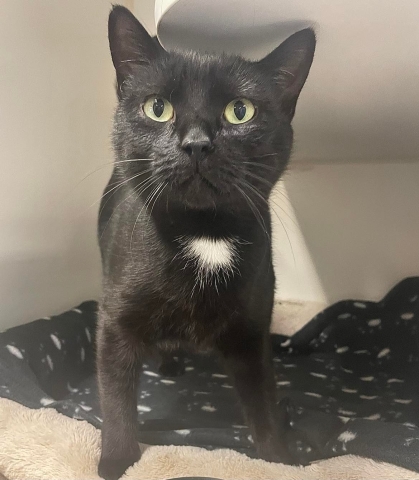 Meet Marina!
Marina acquired her name after being found at Ladner Reach Marina with her 4 kittens in tow. Thankfully we were able to trap her and her family and bring her into one or our amazing foster homes for care and socialization!
Her foster home describes Marina as being more of a kitten than her own kittens! She LOVES to run around, jump, climb, play with toys and do all the fun kitten things! She's a good sleeper and after all her playtime, settles down nicely for the night. She enjoys snuggling with her people while watching TV and has a cute little scratchy meow when she wants food or her kittens!
If this sweet momma cat sounds like she could be a good match for you, contact the shelter for more information!