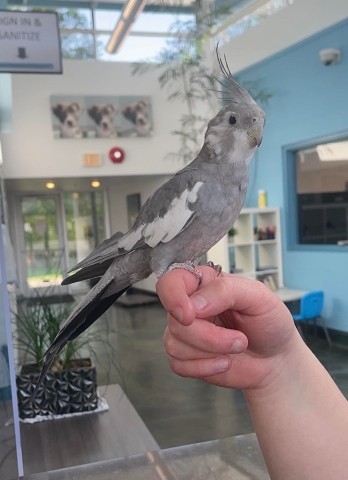 Meet Nimbus!
This dashing young fella was found in someone's front yard and brought into the shelter as a stray. Much to our surprise, no one came to claim him, so now Nimbus is on the lookout for a new home to call his own.
Nimbus is quite the silly, little character! He's extremely social, loves playing with toys but even more than that he loves human attention! His most favorite thing is head scratches – he'll lean his head down insinuating he would like to be scratched, but be warned because once you start he never wants you to stop! This lil sassy boy we'll become quite chirpy and stompy if you ignore his requests!
We think Nimbus would make a great companion for anyone looking to bond with an interactive, fun and feathered friend!
If you think he sounds like the one for you, contact the shelter today!