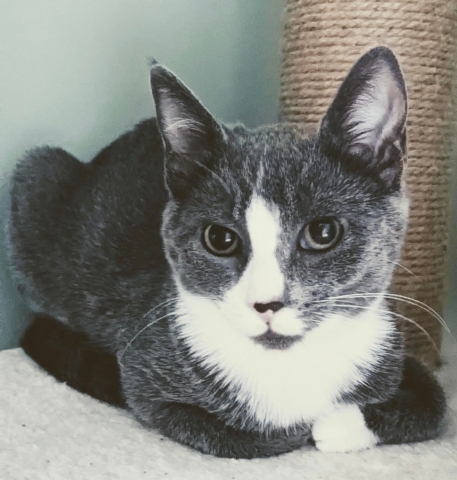 Meet Pearl!
Pearl was found at the Ladner Reach Marina with her momma and 3 siblings. Thankfully we were able to trap the family and bring them in to one of our foster homes for care and socialization as they were quite feral, and not used to human touch.
Pearl is the most timid of all the kittens, but is making small improvements on a daily! She'll require lots of continued socialization but we think in time and with some TLC she will get there! She's now at the point where she's eating from her fosters hand, and will even come down and play when humans are around. Pearl loves the company of her siblings and if she isn't with Cutty she'll usually be found with Knots!
Pearl is still waiting for her spay and isn't quite ready to move into her forever home yet, but we are accepting applications now! We would LOVE for Pearl to be adopted with another sibling to continue to build her confidence!