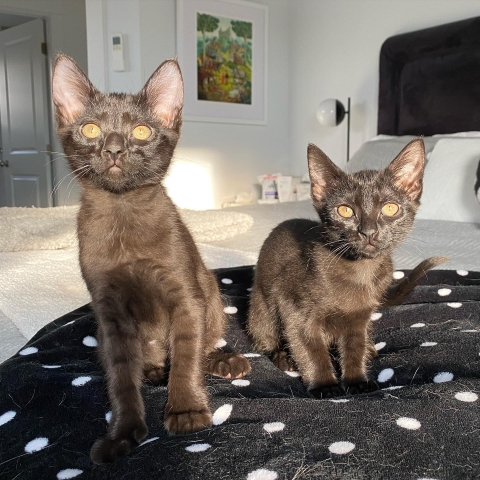 Meet Sabrina & Salem!
These two little ones had a rough start to life, after being found together in a garage at only 2 weeks old with no mother in sight. They were so young and fragile and needed to be hand raised, hand fed and round the clock care. Between our wonderful technician who took them in and kept them alive, and our amazing foster home who has been currently caring for them, they are now ready as ever for adoption!
Sabrina and Salem are a couple of wild twins as per their foster! They are full of energy, love to play and basically never stop moving! They're super clever which means they are endlessly getting into trouble – but hey, that just means there's never a dull moment when they are around! Aside from their wild side, these bonded siblings are super social with people and are so full of love!
Sabrina and Salem are looking for their forever homes, could that be yours!?