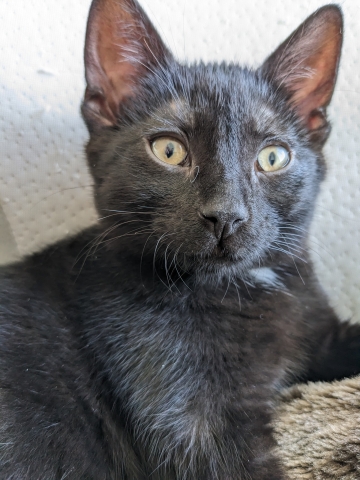 Introducing our Department Store Kittens!
Wally is one of the biggest brutes in the bunch. He loves food and will break through barriers to find himself a snack. Wally is very high energy and would do well in a home that can keep him active and occupied otherwise he'll find his own fun. He has a fascination with water and is quite the explorer. Wally would do well in a cat experienced home.
This colony was found in a North Delta parkade alongside their mom, three daddy cats and EIGHT kittens!  All eight siblings have spent the last few months in a foster home socializing, receiving medical care and getting spayed and neutered! The kittens are now ready to find their forever homes. All of the kittens love to explore and race around the house, they love bird watching and people watching out the windows too!
Their absolute favourite past time is evening couch cuddles with their foster parents, which can get pretty overwhelming when there's eight growing kittens involved!
Interesting in learning more about the Department Store Kittens? View their profiles and fill out an adoption application at delta.ca!