Delta Libraries
The City of Delta features three public libraries, each offering a selection of free resources, materials, and programming for all ages: George Mackie Library (North Delta), Ladner Pioneer Library, and Tsawwassen Library, which are part of the Fraser Valley Regional Library (FVRL), the largest public library system in BC.
Delta's three libraries are open seven days a week and closed on statutory holidays. Visit FVRL's website for library hours of operation and to explore what your local library has to offer, including an array of digital content like E-books and audiobooks, events, and programming for kids, teens and adults.
View Delta's Library Plan - a Working Plan to Enhance Delta's Libraries 2018-2023.
Image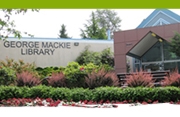 8440 112 Street
     Delta, BC V4C 4W9
     604-594-8155
Image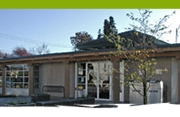 4683 51 Street
     Delta, BC V4K 2V8
     604-946-6215
Image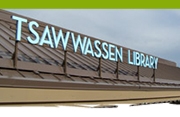 1321A 56 Street
     Delta, BC V4L 2A6
     604-943-2271
Explore FVRL's website for a full range of services and programs