Diversity and Inclusion
The City of Delta is dedicated to inclusion, acceptance, and diversity. Over the past several years, as a City, we have worked tirelessly to ensure these values are reflected in our organization and in the community. We believe that our city is strengthened by our diversity and that we all have a role to play in making Delta an inclusive community. We believe that every individual provides an important and unique contribution to making the City of Delta a place where all employees, Councillors, leaders, and members of our community can feel welcomed and can grow and succeed. We embrace a diversity of people, ideas, skills, talents, and lived experiences.
Did you know
In 2016, there were 2,710 people that identified as Aboriginal living in Delta or 2.6% of the total population.

The majority of growth experienced in Delta between 2011 and 2016 occurred as a result of increased immigration to the area. In 2016, there were 31,320 immigrants in Delta or 31% of the total population.

In 2016, there were 36,300 Delta residents who identify as 'visible minority', which represents 36% of total population (Source Surrey Community Profile, Census 2016).
The City of Delta recognizes that Delta is located on the shared, traditional, ancestral, and unceded territories of the scəw̓aθən (Tsawwassen), xʷməθkʷəy̓əm (Musqueam), and other Coast Salish Peoples.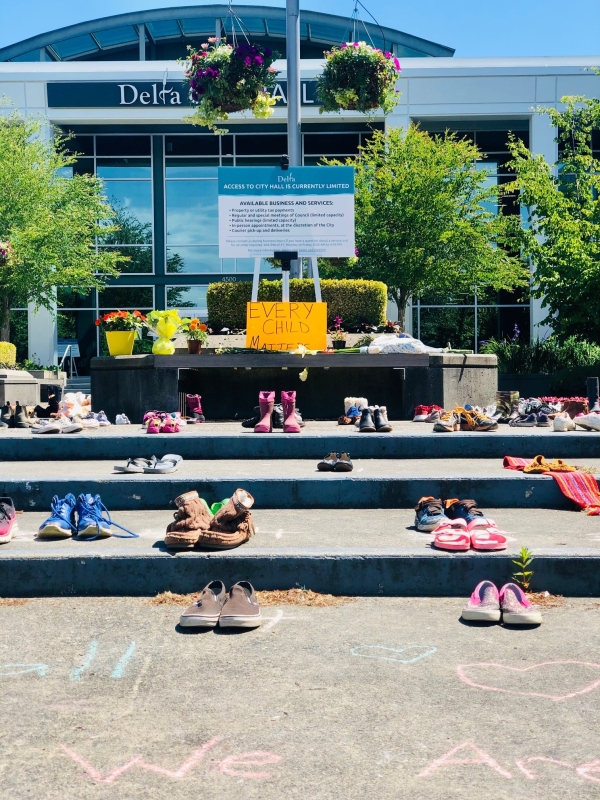 Organizational Commitment to Equity, Diversity and Inclusion (EDI)
The City of Delta is continuously working in consultation with our community to identify and remove systemic barriers and to create processes, policies, plans, programs, and services that meet the diverse needs of those we serve with respect, dignity, and understanding.