Share the Trail
Check out Delta's many scenic trails for walking, hiking, biking, in-line skating and horseback riding!
As you cycle through the outdoors in Delta, make safety your priority by following some simple etiquette:
Reduce your speeds in busy areas or near pedestrians.
Yield to pedestrians.
Use the right-side of the trail, path or roadway.
Pass on the left when it's safe to do so.
Make yourself heard upon approach with your NEW Delta Bike Bell.
Image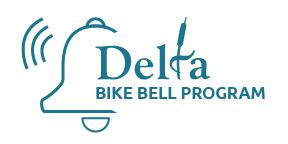 Keep an eye out for some of our Bylaws staff this summer as they will be handing out free bike bells for you to install on your bike to make sure that you're heard by pedestrians and other cyclists using trails, pathways, and roads. 
Bike Routes
Download the updated Delta Routes Map, or pick one up at any of our recreation centres or at Delta City Hall.  
Bike Pump Track
A bike pump track is a man-made closed circuit with berms largely made of earth on each end. A rider uses the rollers (whoops) and berms to "pump" speed into the bike with minimal pedaling. Speed is generated when the cyclist rides the bike over the rollers by pulling up and then pushing down. The bike is pulled up when it initially comes to a whoop or roller, and then the cyclist pushes back once they crest it.The harder the cyclist pushes the faster they go.
Bike pump tracks are one of the fastest growing attractions in biking as they are small in scale and can be enjoyed by cyclists of all ages and skill levels. It is a full body workout where cyclists learn essential riding skills in a fun environment that is low risk and helps build fitness.
Delta currently has two bike pump tracks. One located at Holly Park in Ladner, 4681 62 Street, and one located at North Delta Community Park in North Delta, 11311 84 Avenue. An additional track is being considered for Grauer Park in Tsawwassen. 
Watershed Park Trail Maps
The trails at Watershed Park are enjoyed year-round by people of all ages.
Millennium Trail
The Ladner Millennium Trail is a scenic trail that connects Ladner to Deas Island Regional Park.