2022 General Local Elections
On Saturday, October 15, 2022, Delta residents will vote to elect 1 mayor, 6 city councillors, and 7 school trustees. Once elected, the mayor, city councillors and school trustees will serve a four-year term.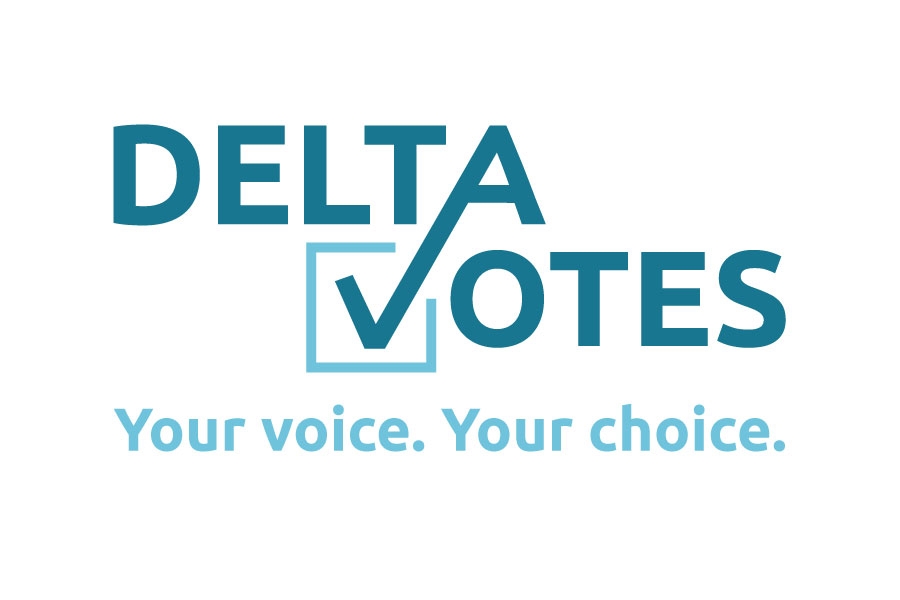 Why vote?
Every Canadian citizen has the right to vote, and a cornerstone of democracy is free and fair elections. Voting gives Canadians the power to choose officials that best represent them. Your vote matters as those elected to serve on Delta City Council make decisions on services that impact Deltans' daily lives such as parks, recreation programs, animal and bylaw services, waste and organics collection, land development, and police and fire services. The Delta Board of Education makes decisions on maintaining a school system that reflects local priorities by setting plans, policies and an annual budget.
Important Dates
Advance Voting Opportunities
Advance voting is available at the following locations on the following dates:
Delta City Hall
South Delta Recreation Centre
North Delta Centre for the Arts
Pinewood Elementary
Saturday, October 1, 2022 from 8:00 a.m. to 8:00 p.m.
Wednesday, October 5, 2022 from 8:00 a.m. to 8:00 p.m.
Thursday, October 6, 2022 from 8:00 a.m. to 8:00 p.m.
General Voting Day
Delta residents can cast a ballot at their designated voting location on General Voting Day:
Saturday, October 15, 2022 from 8:00 a.m. to 8:00 p.m.
Other Important Dates
January 1 to September 16, 2022
Election Period
Campaigns must report all expenses incurred during the election period
July 18 to September 16, 2022
Pre-Campaign Period
Election advertising rules come into effect
August 30 to September 9, 2022
Nomination Period
Begins at 9 a.m. on August 30th and ends at 4 p.m. on September 9th
September 9, 2022
Declaration of Candidates
4:01 p.m. in the Council Chamber, Delta City Hall
September 24 to October 13, 2022
Mail Ballot Application Period
October 1, 2022
Mail Ballot Packages
Available for pick up at City Hall or can be mailed
September 17 to October 15, 2022
Campaign Period
Candidate and third party expense limits apply
October 15, 2022
General Voting Day – 8:00 a.m. to 8:00 p.m.
October 19, 2022
Official Election Results
4:00 p.m. in the Council Chamber, Delta City Hall
January 13, 2023
Campaign Financing Disclosure Statement Due
Deadline to file campaign financing disclosure statement