Registered Programs
NEW! Skating lesson prerequisites are now active starting for Fall 2023 registration. If your child has taken skating lessons in another city or with organizations other than the City of Delta skate program you may need to update your client profile to make the registration process smooth. To see if you need to contact us, use the questions below:
If you have checked their client profile and there are no outcomes OR the outcomes do not match a report card that you have at home, email skating@delta.ca with the information that you have and someone will contact you to update your profile.
"I see that my child has completed a level, but which level is next?"
View the Skating Lesson Continuum to see the next level. 
Image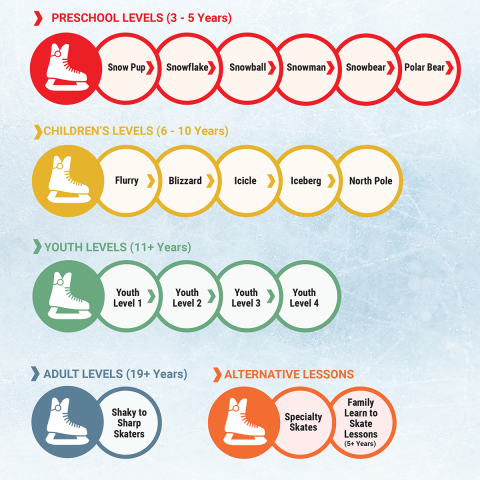 Learn to Skate programs are available for all ages, from preschool to seniors. Take a look at the available programs:
Register for Preschool Skating Lessons
Register for Child Skating Lessons
Register for Other Skating Lessons