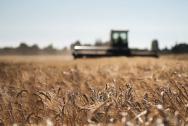 For the year ended December 31, 2020
2020 Annual Report
Including the 2020 Audited Financial Statements
Pursuant to section 99 of the Community Charter – The 2020 Annual Report will be presented at the Regular Meeting of Council on June 14, 2021 at City Hall.
The report is available for review here.
Questions can be submitted to the Office of the City Clerk (clerks@delta.ca) prior to June 14, 2021 for Council consideration.