Delta Votes.
Your voice. Your choice.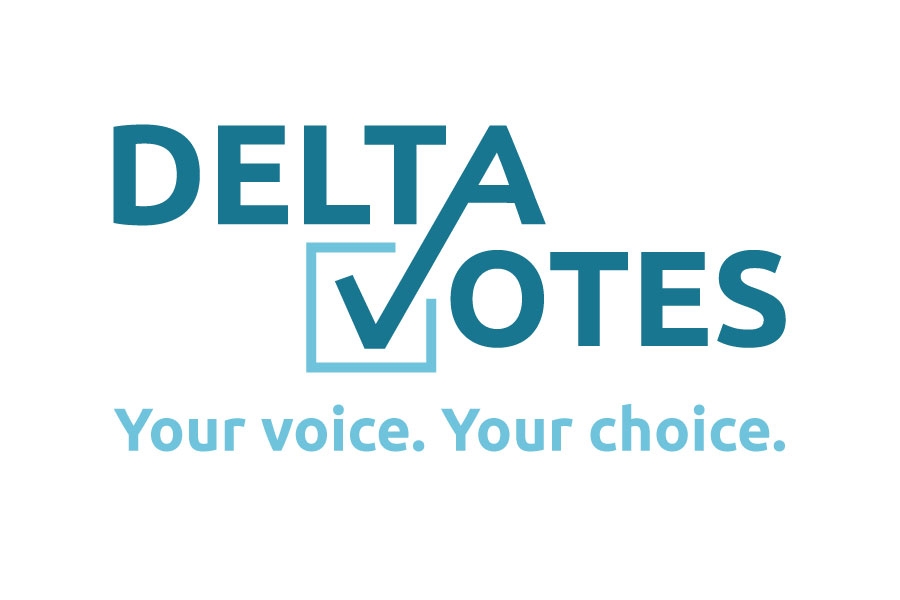 On Saturday, October 15, 2022, Delta residents voted to elect 1 mayor, 6 city councillors, and 7 school trustees. Once elected, the mayor, city councillors and school trustees will serve a four-year term.
2022 General Local Elections Results
Why vote?
Every Canadian citizen has the right to vote, and a cornerstone of democracy is free and fair elections. Voting gives Canadians the power to choose officials that best represent them. Your vote matters as those elected to serve on Delta City Council make decisions on services that impact Deltans' daily lives such as parks, recreation programs, animal and bylaw services, waste and organics collection, land development, and police and fire services. The Delta Board of Education makes decisions on maintaining a school system that reflects local priorities by setting plans, policies and an annual budget.
Important Dates
Advance Voting Opportunities
Advance voting is available at the following locations on the following dates:
Delta City Hall (4500 Clarence Taylor Crescent, Delta)
South Delta Recreation Centre (1720 56 Street, Delta)
North Delta Centre for the Arts (11425 84 Avenue, Delta)
Pinewood Elementary (11777 Pinewood Drive, Delta)
Saturday, October 1, 2022 from 8:00 a.m. to 8:00 p.m.
Wednesday, October 5, 2022 from 8:00 a.m. to 8:00 p.m.
Thursday, October 6, 2022 from 8:00 a.m. to 8:00 p.m.
General Voting Day
Delta residents can cast a ballot at their designated voting location on General Voting Day:
Saturday, October 15, 2022 from 8:00 a.m. to 8:00 p.m.
Learn more at delta.ca/elections.