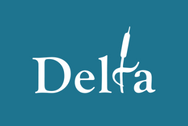 Mayor and Council are considering applicants for appointment to serve as the Municipal Representative on the Delta Police Board. Interested individuals are encouraged to apply.
The Delta Police Board is mandated by the Police Act to provide civilian governance, accountability, and oversight of the Delta Police Department. The Police Board provides direction and support to the Chief Constable who is responsible for general supervision and command over the Police Department. The Board ensures that the direction of the Police Department is consistent with community expectations. Additional information about the Delta Police Board can be found here.
The current Delta Police Board is comprised of the Mayor, six persons appointed by the Provincial Government, one person appointed by Delta City Council, the Municipal Representative, and a Representative from Tsawwassen First Nation (TFN). Delta Council is currently seeking to fill the Municipal Representative position for a term commencing July 2023.
Meetings of the Police Board are held on a monthly basis, with the exception of July and August which are scheduled at the Call of the Chair. Meeting times are during regular office hours and are typically 3 to 4 hours in duration. In addition, members are expected to attend Committee meetings, conferences, and public events.
If you are interested in being appointed to the Delta Police Board, please submit a brief resume and covering letter indicating why you would like to serve, and any relevant knowledge and experience you may have. The review process for potential appointees includes the undertaking of a complete personal profile and criminal record check.
Initial appointments are usually for a one-year term, although members may be re-appointed to serve up to a maximum of six consecutive years. Submissions received will only be used for the purpose of selecting the Municipal Representative and are protected under the Freedom of Information and Protection of Privacy Act. The name of the selected Municipal Representative to the Delta Police Board will be forwarded to the Province for approval and appointment through an Order in Council of the Lieutenant Governor.
Please forward submissions by April 3, 2023
Office of the Mayor
Delta City Hall
4500 Clarence Taylor Crescent Delta, B.C. V4K 3E2
Email: mayorharvie@delta.ca
For additional information, please contact Jassie Ram, Police Board Liaison at jram@deltapolice.ca or 604-940-5022.