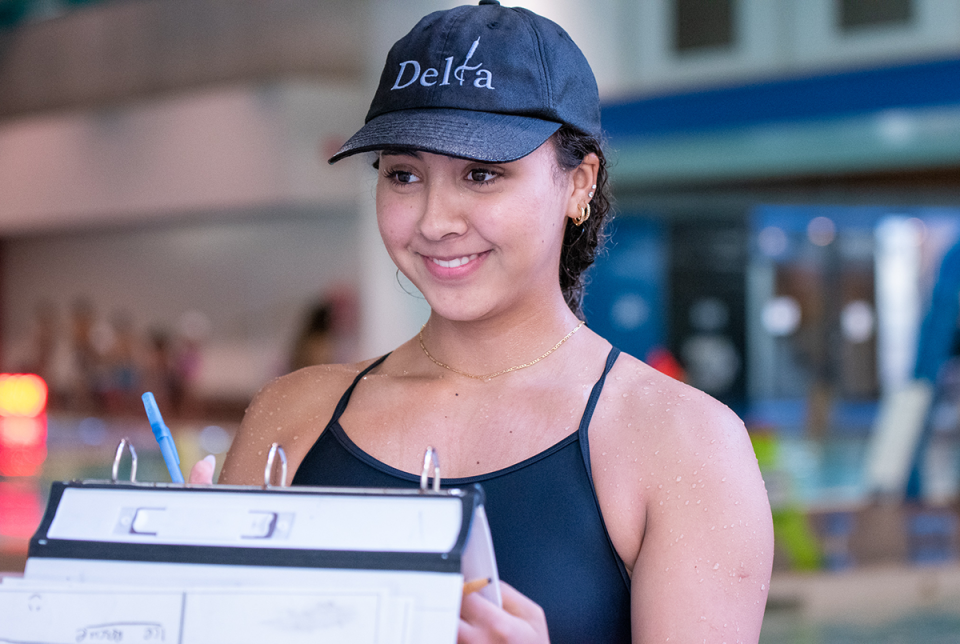 The City of Delta's Parks, Recreation and Culture team is excited to announce the creation of a new Aquatic Instructor position to service our community's growing need for swim activities.
The Aquatic Instructor position is predominantly an in-water role that will give successful candidates teaching and play-leading experience while they seek to complete the remainder of their lifeguarding awards.
The City of Delta established this unique role in an effort to facilitate new entrants into the aquatics industry. The new Aquatic Instructor position will eliminate some early barriers into becoming a fully-fledged lifeguard, while also elevating those who have a passion for education and water safety.
As communities across the country continue to be impacted by a shortage of qualified aquatics staff, the City of Delta has created this innovative position to bridge the gap between new swim instructors and future lifeguards.
Individuals who are at least 16 years of age and have completed their Red Cross Water Safety Instructor and/or the Lifesaving Society Swim Instructor certification are invited to apply for this new role.
Learn more about the Aquatic Instructor position and apply today at Delta.ca/Careers.
For more information on this news release, contact the Parks, Recreation & Culture department at 604-946-3293 or e-mail prc@delta.ca.