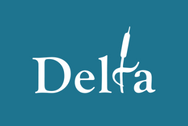 The City of Delta has appointed Trent Reid as the new Director of Parks, Recreation & Culture. Mr. Reid first joined the City of Delta in 1998 and since that time he has progressed through multiple key positions in the organization. Most recently, he served as Deputy Director of Major Projects in the Parks, Recreation & Culture Department. He also has extensive experience in the Engineering and Engineering Operations areas, including nearly five years leading the Engineering Operations branch of the City.
"Trent's experience with the City, its employees, and the community is extensive. He is a great fit for the Director of Parks, Recreation & Culture position and we look forward to his customary outstanding leadership at the helm of this important department. I look forward to working closely with Trent to continue moving our parks, recreation, and cultural services forward."
— Sean McGill, City Manager
Mr. Reid's long and distinguished career at the City of Delta have provided the local connections and community understanding that are vital for success as Director of the Parks, Recreation & Culture Department. In this role he will lead a dedicated team of employees while being responsible for the implementation of Council's exciting plan for Parks, Recreation & Culture in Delta.
"On behalf of Council I want to congratulate Trent on his new role as Director of Parks, Recreation & Culture. I have worked with Trent for many years and appreciate his ability to get things done and his dedication to serving the community. This is an exciting time for parks, recreation & culture in Delta and I have full confidence in Trent's ability to continue driving this department forward to provide great service for the community."
— Mayor George V. Harvie
Mr. Reid is an alumnus of BCIT and holds a Diploma in Local Government Management from the University of Victoria. He is past president of Applied Science Technologists and Technicians of British Columbia and has made important contributions to other local and professional organizations.
For more information on this news release, contact the Mayor's Office at 604-946-3210 or e-mail MayorHarvie@delta.ca.