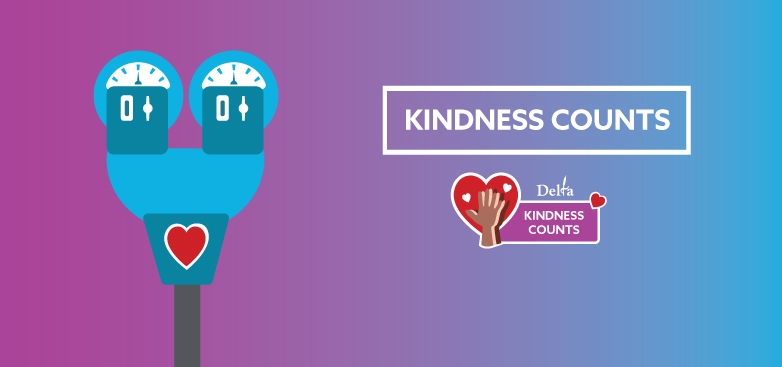 The City of Delta is launching its Kindness Counts Program on November 13, 2021 to celebrate World Kindness Day. Kindness Counts will kick-off with the official unveiling of five uniquely designed and painted kindness meters installed at locations throughout Delta, and be supported by an 18-day social media campaign featuring daily suggested random acts of kindness aimed at sparking a community-wide kindness chain reaction. 
In May 2021, the City worked with the Delta School District to repurpose five decommissioned double-headed parking meters as kindness meters to collect spare change for local organizations supporting those in need across Delta. To promote and encourage youth engagement and public art, local high school student artists were invited to design and paint the meters while incorporating the themes "We Love Delta" and "kindness". Kindness meters will initially be installed at the following locations but the five meter heads will be interchanged every six months to create a travelling art exhibition:
North Delta Social Heart:Good Vibes Only by Ava Burbank from Burnsview Secondary
Sungod Recreation Centre:f(x)=x by Kyla Dooley from Seaquam Secondary
City Hall:The "Delta" in the River Delta by Claire Peters from Delta Secondary
Ladner Village:Wonder in Kindness by Jill Baccay from Delview Secondary
Tsawwassen Town Centre:Sunflowers by Ella Koehn from South Delta Secondary
Visit Delta.ca/KindnessMeter to learn more. 
For more information on this news release, contact the Mayor's Office at 604-946-3210 or e-mail MayorHarvie@delta.ca.
The City of Delta is launching its Kindness Counts Program