The new Curbside Collection Calendar is officially in effect as of February 1, 2023.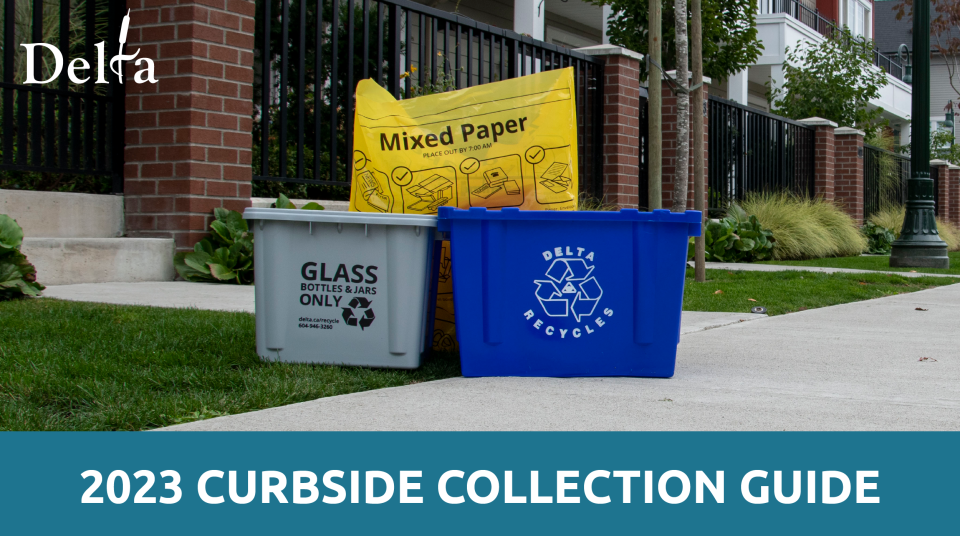 In January, Recycle BC made notable changes to its residential recycling program by expanding the accepted material list.
Examples of these newly accepted items include:
Recyclable with paper:
Paper party décor (paper decorations, signs, hats, tablecloths, pinatas)

Paper gift bags and boxes

Paper lunch bags

Cardboard moving, filing boxes
Recyclable with containers:
Plastic plates, bowls and cups

Paper plates, bowls and cups (with thin plastic lining)

Plastic food storage containers

Plastic cutlery and straws

Plastic hangers (that come with clothing)

Aluminum foil wrap

Aluminum foil baking dishes and pie plates

Metal storage tins (thin gauge)
Recyclable with flexible plastics (at depots only):
Plastic sandwich and freezer bags

Plastic shrink wrap

Flexible plastic drop sheets and covering

Flexible plastic bubble wrap (no bubble wrap-lined paper)

Flexible plastic recycling bags (blue, clear bags, or yellow or blue bags used for curbside collection)

Flexible plastic carryout shopping bags (reusable)
If you have any question regarding the contents of the guide, please contact the Engineering Department by email or call 604-946-3260.
To access the guide online, please visit Collection Schedule | City of Delta.