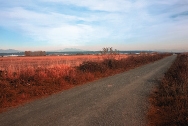 The City of Delta is hosting two "drop-in style" public information meetings to showcase the Cycling Master Plan. Please come out to learn what the Cycling Master Plan offers and how the City of Delta will achieve a safe, convenient and well-connected cycling network and infrastructure!
Event details are provided below:
August 10, 2022 at the Delta City Hall (4500 Clarence Taylor Crescent) between 5:30 pm and 8:00 pm
August 11, 2022 at the Kennedy Seniors Recreation Centre (11760 88 Ave) between 5:30 pm and 8:00 pm
For more information, visit letstalk.delta.ca/cyclingmasterplan.
The Draft Cycling Master Plan can be viewed here: https://delta.civicweb.net/document/211025/