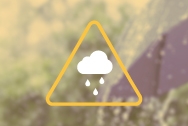 Storm Update
City of Delta Engineering staff were scheduled and worked overnight to prepare for the forecasted storm. Here is an update of how our staff are preparing to face the upcoming storm event. 
Road Closures
There are no road closures at this time, but City staff continue to monitor for localized flooding so road users are encouraged to watch for potential detours.  
Pump Stations
City pump stations were inspected overnight. Although high water volumes continue, water is moving as intended.
Trash Racks
Trash rack crews worked overnight within low tide windows to ensure all trash racks were clear of leaves and debris throughout the city.
Sand Bags
Sand bags are available for the public to pick up at the following locations:
Ladner Works Yard – 5404 64 Street

North Yard – 8100 Nordel Way

Sungod Recreation Centre

South Delta Recreation Centre

16th Ave Beach Access
3rd Ave Beach Access

1A Ave Boat Launch

Seaview Beach Access
Culvert Cleaning
City staff have been actively cleaning culverts throughout the community and will continue to monitor water levels as the storm progresses.
Report Issues
If you see flooding, downed trees, or other issues that require service, please contact us:
604-946-4141

Talk Delta App: delta.ca/talkdelta

@CityofDeltaBC social media channels
Please call 9-1-1 for emergencies.