The B.C. Government has initiated an early engagement phase of the environmental assessment process underway for the proposed toll-free eight-lane tunnel to replace the aging George Massey Tunnel.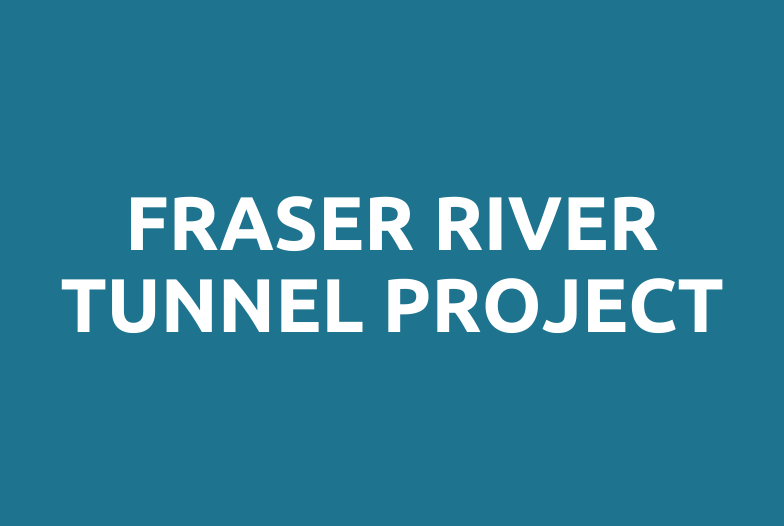 The proposed project, called the Fraser River Tunnel Project, would also include a multi-use pathway, providing an active transportation connection for the first time at this location. The existing George Massey Tunnel would be removed once the new immersed tube tunnel is complete.
This first public comment period held by the Environmental Assessment Office runs from April 25 until June 9, 2022. The public is invited to provide feedback about how they want to be engaged throughout the environmental assessment process and to identify key interests and issues with project design or location.
Visit the project website to provide comments at: https://engage.gov.bc.ca/fraserrivertunnel.
Feedback provided during this early engagement will be used to inform the B.C. Government in the planning and development of the project throughout all stages of the environmental assessment.
Public Open Houses & Virtual Information Sessions
Learn more about the project and the environmental assessment process by attending a public open house on May 10, 2022 in Tsawwassen. The public is also invited to attend a virtual information session, scheduled for May 17 & 19, 2022. Information on how to join the open house or virtual information sessions is available at: https://engage.gov.bc.ca/fraserrivertunnel/how-to-participate/.
For more information on the Highway 99 Tunnel Program, visit: www.highway99tunnel.ca.