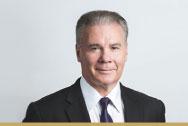 On February 11, 2022, Mayor Harvie sent a letter to Karen Rust, President, Pickleball Canada and Walter Knecht, President, Pickleball BC, expressing support for the continued growth of the sport of pickleball. 
The letter also encourages these organizations to pursue equipment updates and other best practices to mitigate the growing noise concern associated with pickleball courts.
View the letter here.
For more information on this news release, contact the Mayor's Office at 604-946-3210 or e-mail MayorHarvie@delta.ca.