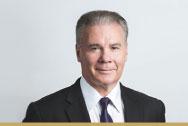 On August 16, Mayor Harvie sent a letter to Sav Dhaliwal, Chair, Metro Vancouver Board of Directors, requesting a compliance audit of the GFL Environmental Delta Organics Facility in east Ladner. The purpose of the audit would be to ensure GFL is complying with the terms of the Composting Facility Licence issued under the Solid Waste and Recyclable Material Regulatory Bylaw.
View the letter here.
For more information on this news release, contact the Mayor's Office at 604-946-3210 or e-mail MayorHarvie@delta.ca.