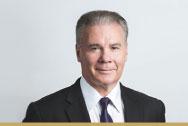 On September 1, Mayor Harvie sent a letter to Kevin Quinn, Chief Executive Officer of TransLink, requesting the provision of improved transit service levels to support the growth initiatives taking place in the City of Delta. These initiatives include the industrial lands development within Tsawwassen First Nation and the anticipated revitalization of Ladner Village.
View the letter here.
For more information on this news release, contact the Mayor's Office at 604-946-3210 or e-mail MayorHarvie@delta.ca.