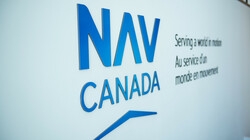 NAV CANADA is hosting public consultation sessions for its proposed flight path changes over the Greater Vancouver Region this January. Learn more about how these changes affect Delta at www.navcanada.ca/VAMP.
The proposed changes by NAV CANADA would result in new arrival routes that will enhance safety while reducing overflight of residential communities where possible. As part of the initiative, an additional type of arrival procedure—known as Required Navigation Performance Authorization Required (RNP AR)—is being introduced at YVR to leverage satellite-based positioning and modern aircraft flight management.
If implemented, some residents may observe changes to air traffic patterns associated with select operations in the region. As a result, NAV CANADA is undertaking public consultation to ensure that communities can learn about the proposal and provide input on the proposed changes. 
View the staff report entitled, Vancouver Airspace Modernization Project Update, endorsed by Council at the January 9, 2023 Regular Meeting.
Delta Community Consultation Sessions
In-person community-specific consultation sessions for Delta will occur on the following dates:
January 17, 2023 (for routes impacting North Delta), from 5pm to 8pm at Surrey Libraries City Centre Branch (10350 University Drive, Surrey, BC) ; and
January 18, 2023 (for routes impacting South Delta) from 5pm to 8pm at Delta Secondary School (4615 51 Street, Ladner, BC).
Virtual general information consultation sessions will occur online on the following dates: 
To register for a session, submit a question, review the proposal online, or to give feedback and complete NAV Canada's survey, please visit www.navcanada.ca/VAMP. 
Contact
Have a question? Please email: consultation@navcanada.ca.