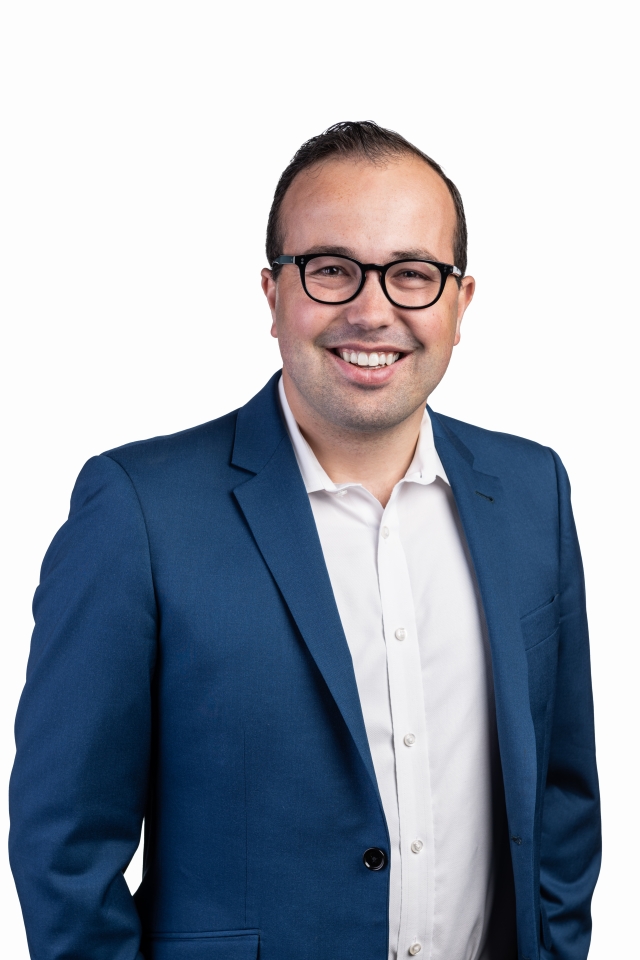 First elected in 2018, Dylan Kruger is currently serving his second term on Delta Council.
Dylan comes with extensive experience at both the federal and provincial levels of government. He is passionate about addressing the housing crisis, protecting the environment, supporting local businesses, and fighting for improved transit services.
Among Delta Council's accomplishments, Dylan is proud of supporting free youth and senior passes to Delta's recreation facilities, Delta's free seniors shuttle, permanent expanded patios for restaurants and coffee shops, as well as pop-up parks and other initiatives to enhance the vibrancy of our community.
Dylan believes that local government should be accessible and accountable to everyone. He is a supporter of initiatives to make government more transparent and efficient. Respect for tax dollars is important, which is why Dylan has voted to keep taxes low and Delta debt-free.
Born and raised in the community, Dylan and his wife Katie live in Delta with their daughter Sophia and their yellow lab Kobe.
Dylan enjoys meetings with constituents and welcomes all residents to keep in touch with him via phone or text at 604-813-0058 or email.
Municipal appointments
Metro Vancouver Board of Directors, Director

Metro Vancouver Flood Resiliency Committee, Chair

Metro Vancouver George Massey Crossing Task Force, Vice Chair

Metro Vancouver Regional Planning Committee, Vice Chair

Metro Vancouver Finance Committee, Member

Metro Vancouver Housing Committee, Member

Metro Vancouver Regional Parks Committee, Member

TransLink – Mayors' Council on Regional Transportation, Alternate

Tsawwassen Business Improvement Association, Council Liaison

Ladner Business Association, Council Liaison

Reach Child and Youth Development Society, Council Liaison

Delta Heritage Society, Council Liaison