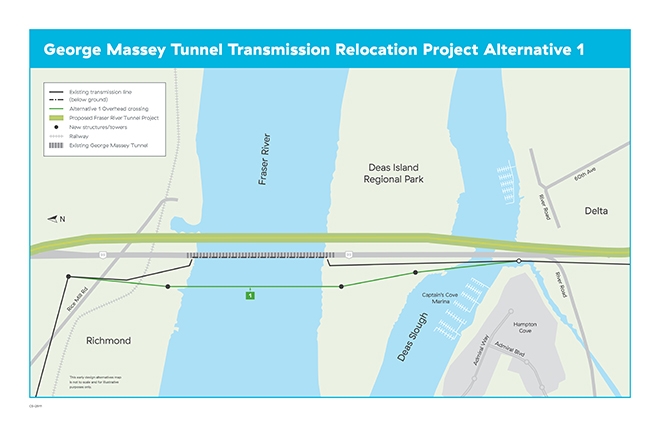 BC Hydro is hosting virtual open houses on January 25, January 26, and January 31 for residents to provide input and learn more about three proposed power line relocation options as part of the Highway 99 Tunnel Program.
As part of this project, BC Hydro plans to relocate a section of the existing power line that currently runs through the George Massey Tunnel.
For more information and to register for a virtual open house, visit BC Hydro's website.