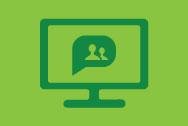 The City of Delta will be holding a Public Hearing on Monday, January 18, 2021 at 4:00pm, to receive representations from all persons who deem it in their interest to address Council regarding the following proposed bylaw. A Council meeting is scheduled to immediately follow this Public Hearing in the event Council wishes to give further consideration to the project at that time.
Project: Amendments to Secondary Suite Requirements (File No. P19-06)
Location: Various single detached residential properties throughout Delta
Council Report: November 23, 2020 Regular Council Meeting Agenda Item E.02
Applicant: City of Delta
Telephone: 604-946-3380
Proposal: Amend the requirements for secondary suites in the Zoning Bylaw and delegate authority to discharge restrictive covenants that prohibit secondary suites on a property (as described below).
"Delta Zoning Bylaw No. 7600, 2017, Amendment Bylaw No. 7953, 2020"
To amend "Delta Zoning Bylaw No. 7600, 2017" by:
Deleting Section 6.1.8(a)(i) to allow secondary suites on properties which are less than 15 m wide; and
Deleting Section 8.2.5 to allow secondary suites on properties that can fit three on-site parking spaces regardless of parking configuration.
Delegation of Discharges of Covenants Prohibiting Secondary Suites Many previously developed properties have a restrictive covenant registered on title that prohibits secondary suites. Should the above-noted Zoning Bylaw amendments be adopted, the authority to approve and execute discharges and amendments of restrictive covenants to allow secondary suites would be delegated to the Director of Community Planning and Development where no variances are required.
IMPORTANT COVID-19 INFORMATION REGARDING THIS PUBLIC HEARING:
This Public Hearing is to be convened by electronic means as authorized by Ministerial Order No. M192, "Local Government Meetings and Bylaw Process (COVID-19) Order No. 3". Due to COVID-19, comments must be provided in writing in advance or at the hearing by telephone or video conference.
PARTICIPATE IN THE PUBLIC HEARING PROCESS:
Any persons who believe that their interest will be affected by the proposed project shall be given an opportunity to provide their comments (support, concerns or opposition) to Council in the following ways:
Write to: Mayor and Council, City of Delta, 4500 Clarence Taylor Crescent, Delta, BC, V4K 3E2
Email: Mayor-Council@delta.ca
Telephone: 604-946-3220
Video Conference: (must register in advance – details below)
To observe the proceedings, the meeting will be broadcast live through video streaming at delta.ca/watchlive. Members of the public may listen and watch the proceedings via the City's website if they do not wish to provide a verbal comment.
PROVIDING WRITTEN COMMENTS TO COUNCIL:
Correspondence addressed to Mayor and Council will form part of the public record for this Public Hearing. Correspondence must include your name and full address and be received by the Office of the City Clerk no later than 10:00am Monday, January 18, 2021. To be included in the agenda, correspondence must be submitted before 12 noon on Friday, January 15, 2021. Please note that Council may not receive further submissions from the public or interested persons concerning the project after the Public Hearing has concluded.
ATTEND THE HEARING VIA ELECTRONIC MEANS:
To attend the meeting electronically or by telephone, you must register with the Office of the City Clerk before 10:00 a.m. Monday, January 18, 2021. To register you must email PublicHearing@delta.ca or call 604-946-3220 and provide:
The Public Hearing meeting date;
Reference "Secondary Suite Requirements";
Whether you will attend by telephone or video conference; and
Your contact information (Name, Address, Phone Number, and Email Address).
Once registered, you will be provided the details needed to participate.
FOR MORE INFORMATION REGARDING THE PROJECT:
Click here for access to the proposed Bylaw, staff report, and other relevant information and regulations.
Staff Contact: Rachael Ward, Tel: 604-952-3153
If you have a general inquiry regarding the project or if you would like assistance to inspect any relevant documentation, please contact the Community Planning and Development Department by email at cpd@delta.ca or by phone at 604-946-3380. Staff are regularly monitoring and responding to emails and calls.