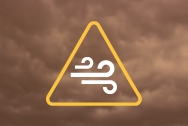 A significant storm surge event is expected to occur on Tuesday, December 27. The resulting high water levels are anticipated to coincide with strong southeast winds which elevate the flood risk for the Beach Grove and Boundary Bay communities. The high tide on December 27 will occur at approximately 9:00 am.
Residents are encouraged to take all suitable precautions. Sand and sandbags are available at Seaview Road, 1A Avenue boat launch, 3rd Avenue beach access, and 16th Avenue beach access. 
Given the extremely high water levels during this King Tide period and the potential flood risk, the City will be proceeding to Stage 3 of the Staged Flood Preparedness Plan for Beach Grove and Boundary Bay as of Monday, December 26. Portable pumps and generators will be located to the area. As well, City staff will be monitoring conditions and assisting as required.