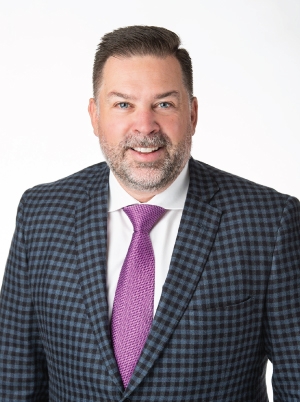 Daniel Boisvert has lived in Tsawwassen for the past 8 years and grew up in Ladner. He has called Delta home for more than 50 years. Daniel has two children, Noah and Abby, who are currently high school students at DSS and his wife Sandra is the General Manager of the Tunnel Town Curling Club in Delta's south end.
Daniel was commissioned as Notary Public in May of 2008 and has a busy legal practice in Delta.
Daniel has a bachelor's degree in Commerce from Royal Roads University and studied at the Sauder School of Business at UBC to become a Notary Public where he received both the Robert Reid award in Property Law and the BDO Dunwoody Award for achieving the highest marks in both course work and examination.
Daniel is a past Director of the Society of Notaries Public, the public regulator of Notaries, and was elected to serve three terms. In 2019, he left the Board of the Society to head up a new advocacy and continuing education organization for BC Notaries called the BC Notaries Association (BCNA). He is currently the President of the BCNA.
Daniel is also a past Director of the Heron Hospice Society of Delta. Heron Hospice provides compassionate care to individuals facing life-limiting illness and support to people who are grieving the loss of a loved one. This is a critical service provided to the people of Delta.
In October of 2018 during the municipal elections Daniel was elected to the Delta Board of Education where he last held the position of Vice-Chair of the Board. Daniel believes the enhancement of public education is vital to the positive advancement of society.
In October of 2022 Daniel was elected to Delta City Council to serve a four-year term.
Municipal appointments
Metro Vancouver Board of Directors, Alternate Director
Delta Council / Delta Board of Education Liaison Committee, Member