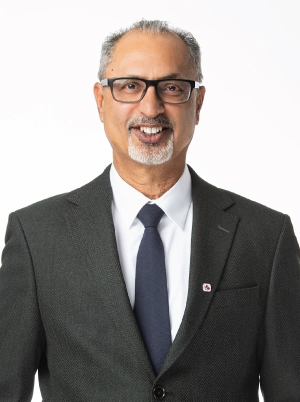 Delta, BC, was incorporated as a district municipality in 1879. 143 years later, Jessie Dosanjh is one of the first people of color to be elected as a Councillor in Delta. Jessie has raised his children in Delta where he has been residing for nearly 40 years and has established deep ties to the community.
Jessie is a high-performance athletics coach who has dedicated his life in pursuit of excellence by guiding, training and providing youth with skills needed to succeed in sports, education and become ideal citizens of our community. He has developed outstanding athletes who compete at provincial, national and international levels and has coached Team BC Athletics for national, junior and senior championships.
In 2018, Jessie was elected as a Trustee to the Delta School Board on a commitment to advocate for programs and facilities that set students up for success and keep them away from negative influences such as drugs and gangs.
Jessie's dedication to the community has been widely recognized and received commendations on several occasions, which include receiving the Queen's Diamond Jubilee Medal, being recognized by Black Press Media for his excellence in community leadership and being named 'Executive of the Year' by BC Athletics multiple times and 'Coach of the Year' in 2018. In 2020, Jessie was inducted into the BC Athletics Hall of Fame, highlighting his commitment and passion for track and field. 
Taking specific interest in illustrating the importance of having a healthy, safe and active community, Jessie Dosanjh strives to work with zeal and diligence to make Delta a great community for all.
Municipal appointments
City of Delta Sports and Culture Councils, Outdoor Sport User Groups Liaison