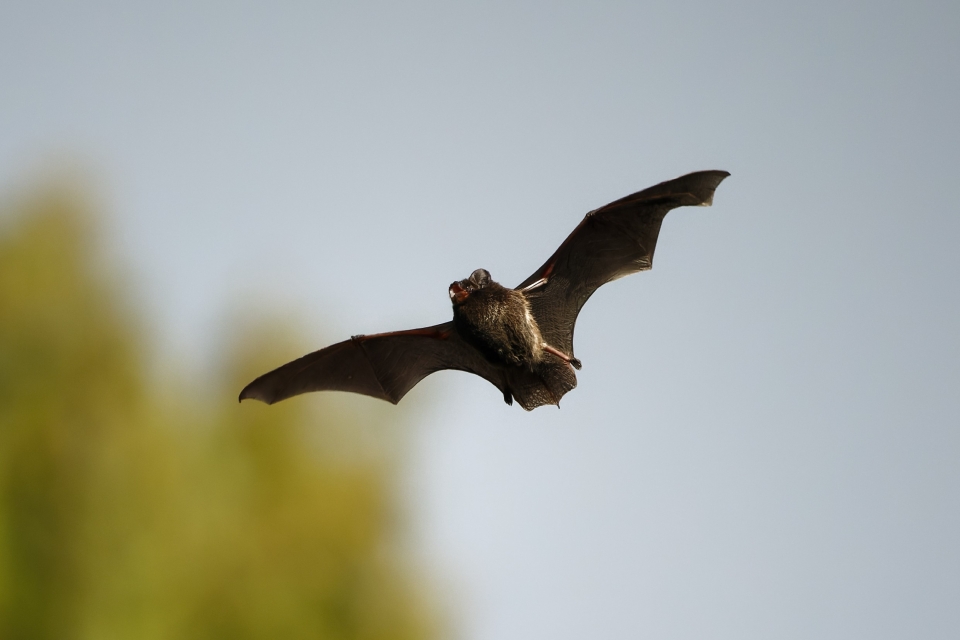 Tsawwassen Library (1321A 56 Street, Delta)
Capacity: 25 participants
Photo credit: Frank Lin
The May 3 Bat Talk and Walk event at Tsawwassen Library is now full. 
Related events: Bat Talk and Walk at Ladner Pioneer Library, August 24
Bats are very important animals that are feared and misunderstood by many. Come out for a night of adventure. The night will start with a presentation discussing general facts about bats, bat habitat, where the best locations are to watch bats at night, how to minimize a bat encounter if you have bats feeding or roosting on your property, and ways to support and help local bat populations. This presentation will be followed by a stroll through a park where you will be able to watch and hear bats in their natural habitat. During the walk, we will discuss echolocation and how to safely watch bats. Come out for an extraordinary night of bat education and fun.
Presentation: 6:45pm-7:45pm
Walk: 8:00pm-9:00pm