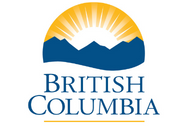 The City of Delta has been granted $16 million as part of the Province of British Columbia's new Growing Communities Fund. The fund is intended to give communities across BC a one-time boost to support the delivery of services to residents.
"I am delighted by the announcement of $16 million for our city to help us better serve Delta residents," said Mayor Harvie. "Delta Council intends to fulfill its commitment to fund necessary projects in our community such as a new turf field at Mackie Park and improved track facilities at both Seaquam Secondary School and Delta Secondary School."
The Growing Communities Fund is intended to support BC's municipalities and regional districts with funding that addresses the demands of infrastructure and amenities, including parks and recreation facilities. The funding will be provided to communities by the end of March 2023 to be used for projects beginning in this fiscal year.
"I want to thank Premier David Eby and MLA Ravi Kahlon for their commitment to supporting communities across British Columbia, including our growing City of Delta," concluded Mayor Harvie. "This funding will go towards building much-needed infrastructure that meets the demand of our residents right across the City for years to come."
For more information about the Province's Growing Communities Fund, view the Province's news release here.
For more information on this news release, contact the Mayor's Office at 604-946-3210 or e-mail MayorHarvie@delta.ca.