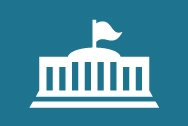 The City of Delta has launched a new phase of public consultation for the 2022 Draft Financial Plan. A survey, open now until November 28, 2021, offers residents, businesses, and community stakeholders the opportunity to provide feedback on the plan. Input from this round of engagement will be used to refine the plan for Council consideration later this year. 
Due to the continued financial pressures and uncertainties associated with the pandemic, the 2022 Draft Financial Plan reflects continued fiscal restraint while maintaining City service levels and provides for enhanced community infrastructure. The 2022 Draft Financial Plan totals $357.9 million which includes an operating budget of $244.2 million and a capital budget of $113.7 million.
Key features of the plan include:
Enhanced Community Infrastructure

Enclosed off-leash dog parks – New: Pebble Hill Park and Paterson Park; Enclose existing open off-leash dog parks: North Delta Recreation Centre and Huff Greenway

Playground Renewal Program – Huff Boulevard Park, Stevens Mini Park, and Mountain View Park

North Delta Track Fieldhouse

Winskill Park field and pathway relocations

Cycling Master Plan and infrastructure improvements

Building Development process improvements

Enhanced parks field, turf, and tree management

Pandemic Recovery – Community Resilience and Economic Recovery Support Team (CRERST), Street FUN-iture Program, long-term patio program, place-making, public art, and pop-up parks

Re-instatement of Spring Clean-up

Protective Services – increased funding for Fire and Police

Climate Action initiatives – Electric vehicle charge stations and strategy, tree strategies, and extreme weather planning
To deliver these investments, Delta's 2022 budget calls for a proposed 2.99% property tax increase, which includes 1.65% for City services and 1.34% dedicated to Enhanced Community Infrastructure, which includes Neighbourhood Livability and Safety, Parks Sustainable Infrastructure Funding, and Civic Amenities.
See the draft plan and take the new survey at letstalkdelta.ca/budgetconsultation. The survey is open until November 28, 2021. Feedback can also be submitted via email to budget@delta.ca by November 28, 2021.