The City of Delta, in partnership with LevelUp Planning Collaborative, is conducting a Poverty Reduction Needs Assessment and developing an Action Plan. Now in Phase 2 of the project, public engagement, we are seeking community input to help inform the strategy and get a better understanding of how poverty affects everyone throughout the City.
Social Planning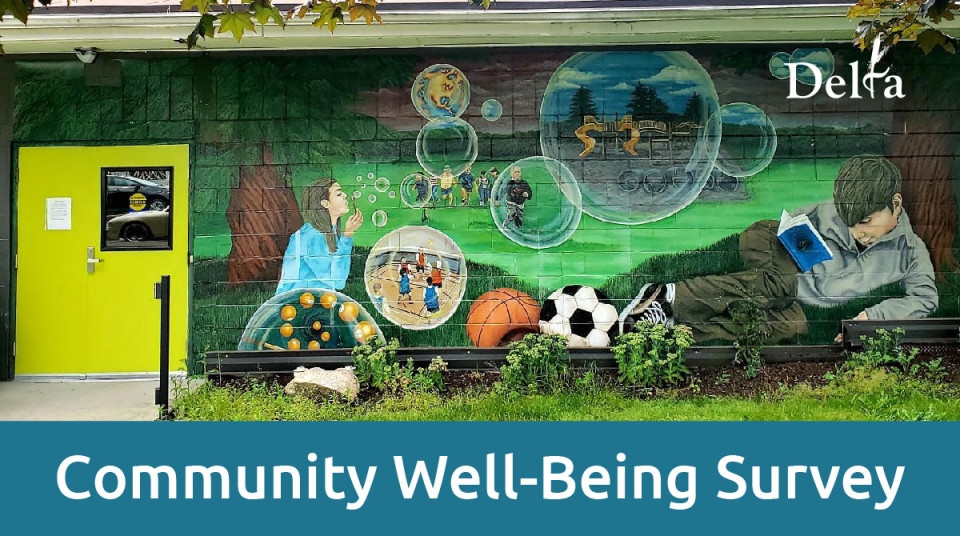 Provide Your Input
Visit the project page to take the City of Delta's Community Well-being survey and share your views and ideas for improving the well-being and quality of life in our community.
Your responses will help guide the strategic direction for reducing poverty in the City and will help contribute to making the community a better, more resilient and healthier place to live, learn work and play. This project will help us better understand the unique needs and struggles of Delta residents and identify steps we can take to make sure that all residents thrive.
An offline paper survey is also available at the following locations:
Surveys are also available in Spanish and Tagalog. If you would like to access a paper survey in one of these languages, please contact us so we can get one your way.
If you know of other high-traffic locations that could benefit from having paper surveys available, please contact us to discuss.
Thank you for your time and contribution!