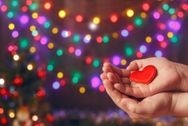 'Tis the season for giving back!
This holiday season, local non-profits, charities and community organizations are carrying out holiday fundraisers and donation drives that will help citizens and families throughout Delta.
Deltassist Family and Community Services Society is a non-profit organization dedicated to the well being of the people of Delta. Please help those that are in need in our community by donating to Deltassist's Christmas Programs. Information on all the ways you can help out can be found on Deltassist's website.
Monetary donations are accepted at: https://deltassist.com/community/christmas-toy-drive-and-food-hampers
Your year-end donation to KinVillage will ensure continued enhancement of housing, care and continuum of programs for seniors in South Delta. Your gift will help improve the infrastructure of KinVillage buildings. and the quality of health, housing and wellness services they provide to KinVillage residents and the community. 
Monetary donations are accepted at: https://kinvillage.org/donate/
This holiday season, provide hope and optimism to individuals in recovery at Phoenix Society. More than five people die of drug poisoning every day in B.C. 2021 is on track to be the deadliest year yet for drug poisoning deaths in B.C., with 1,534 lives lost from January to September alone. Crucial treatment, counselling and after-care supports are saving lives every day. Phoenix Society and those who are struggling need your help more than ever.
Drug poisoning deaths are preventable. And recovery is possible. Give the gift of life-saving hope today.
Monetary donations are accepted at: Give the Gift of Life-Saving Hope: Open the Door to Recovery by Phoenix Society (fundrazr.com)
Many children have speech deficits that can limit their future and it is critical to provide support as early as possible. Reach Child and Youth Development Society provides speech therapy to children with complex development needs and also uses augmentative tools like iPads that help children communicate for the first time. Please help parents who think their child may never be able to communicate them by donating to REACH GIFT of SPEECH 2021!  Your gift of $50 will allow one child to receive a speech therapy session – and 10 sessions are enough to make a meaningful difference to a family. 
Monetary donations are accepted at: https://www.canadahelps.org/en/charities/reach-society/campaign/2021-gift-of-speech/
The South Delta Food Bank exists to help provide supplemental support in the way of groceries to those dealing with short or long term poverty. The food bank accepts donations of non-perishable food or financial donations.
Food that is non-perishable, and not stale-dated can be dropped off during office hours at the Lighthouse Church main office. Open hours: Tuesday to Friday, 8am - 4pm. Closed from 12pm-1pm for lunch.
Monetary donations are accepted at: Make a Donation
W.I.N.G.S. (Women in Need Gaining Strength)
Women in Need Gaining Strength is a non-profit organization serving women throughout Metro Vancouver. Their financial partnerships are a vital ingredient of their ability to provide services to vulnerable women and children, be the frontline providing safety and support, and shine a spotlight on the issue of domestic violence in our society today. Join a community of people giving the gift of safety, conveying a message of compassion and care.
Monetary donations are accepted at: https://www.monarchplace.org/how-to-help/