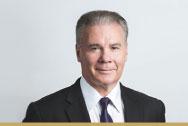 On behalf of Delta Council and the City, Mayor George V. Harvie sent a letter to Premier David Eby and Rob Fleming, the Minister of Transportation and Highways, regarding the proposed Fraser River Tunnel Replacement Project. Specifically, Mayor Harvie thanked the Premier and Minister for their consideration of re-instating the secondary access out of Ladner as part of the scope of the Massey Tunnel Replacement Project.
"The connection of River Road over Highway 99 remains a vital component for the City of Delta, as it provides a much needed secondary access from Ladner, as well as support pedestrian and cycling connections."
- Mayor George V. Harvie
View the full letter to Premier Eby and Minister Fleming.
Mayor Harvie, as Chair of the Delta Police Board also sent a letter to Mike Farnworth, Minister of Public Safety and Solicitor General, seeking the Minister's support to revise the composition of the Delta Police Board to include one City Councillor and one School Trustee as vacancies become available.
"As Mayor of Delta and Chair of the Delta Police Board, it has become evident we require additional representation on the Delta Police Board to ensure effective and community-minded oversight."
- Mayor George V. Harvie
Adding a councillor and a school trustee to the Delta Police Board would enhance good governance for the community and provide greater oversight of the community's tax dollars, while continuing to ensure the Police Board operates at an arm's length from local government politics. View the full letter to Minister Farnworth.
For more information on this news release, contact the Mayor's Office at 604-946-3210 or email mayorharvie@delta.ca.