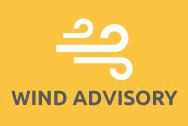 With the current strong winds and heavy rainfall, please take caution while commuting or outdoors. The public is urged to stay away from dike and shoreline areas and avoid wooded areas where possible. Be aware of the potential for high winds to cause falling trees and limbs, along with downed power lines. Take time to ensure that all objects exposed to wind around your homes or businesses are tightly secured or moved to enclosed areas.
If you encounter a downed power line, please stay back and call 9-1-1 to report the location.
We remind residents to report issues related to City services by calling 604-946-4141 or reporting it via the TalkDelta app. For all emergencies, call 9-1-1.
Delta staff is continuously monitoring the situation and crews are ready to respond.