Approximately 40% of greenhouse gas emissions in Delta are a result of energy used in buildings.  To take action on climate change and help Delta reach its greenhouse gas reduction target of 45% by 2030 from 2007 levels and net zero emissions by 2050, buildings will need to be more energy efficient and built differently. By reducing the energy needs of your home or business, you can reduce your energy costs, make indoor spaces that are more comfortable and reduce your carbon footprint. 
Not sure where to start? 
The Energy Coach is a free coaching service for homeowners and commercial building owners and managers.  Energy Coaches are trained energy efficiency specialist who provide building-science based information about the options and opportunities to improve the energy efficiency of your home or building and are available to answer your questions at all stages of your energy improvement project.  
Incentives & Rebates
Incentives, rebates, loans and grants are available to help pay for retrofits to increase the energy efficiency of your home or business. These programs support a move toward more energy efficient and net zero emissions buildings.
BC Energy Step Code
The provincial government has set a goal to make all new buildings net-zero-energy ready by 2030. The BC Energy Step Code was introduced to help British Columbia achieve this goal by increasing energy-efficiency requirements in the BC Building Code. 
The Energy Step Code sets performance targets for new construction and groups them into steps that apply across various building types and regions of the province. The lower steps are relatively straightforward to meet; the upper steps are more ambitious. 
Currently at Delta, the Energy Step Code is a voluntary, performance-based standard that builders can choose to use. By 2030, the BC Building Code will move toward the higher steps of the BC Energy Step Code as a minimum requirement, with increasing requirements for higher steps in December 2022 and 2027. See the Community Energy Association's BC Energy Step Code Video.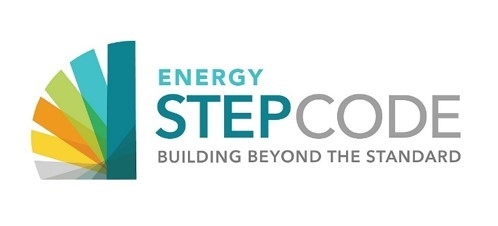 Sustainability Assessments
Delta has recently adopted a Sustainability Assessment Framework for new multi-unit residential and townhouse developments. These assessments help the City to review, measure, and evaluate the social and community benefits of new development. It is an approach that both reflects Delta's context and advances the City's current sustainable development policies and its social and community priorities. 
All applications for multi-unit residential, mixed-use and townhouse projects involving rezoning, development permit or Official Community Plan amendment require a Sustainability Assessment. Staff are continuing to work on a version for commercial, industrial and institutional development.