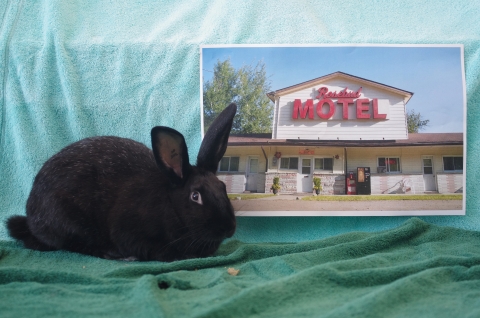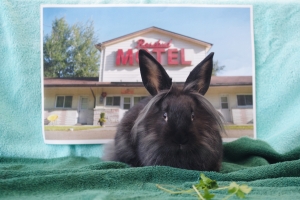 Introducing … The Schitt's Creek Colony of Rabbits!
Unfortunately, David, Twyla and their friends were found abandoned outside of the animal shelter. It took a lot of effort to round up the crew, as they were quite scared going from house rabbits to the wild. Thankfully, they were saved and has been thriving ever since!
David was one of the most social bunnies of the bunch, right off the bat! He's fun and out-going and seemed to take an extra special liking to Twyla, one of the younger ones. Twyla is quite the social and fun bun herself, as she often gets binkies, and enjoys hopping around her kennel! Like most rabbits, these two are a bit unsure about being picked up, but they both will seek affection in the form of gentle head petting.
David and Twyla are carriers of a rabbit bacterial infection that may flare up in the future if they become sick. Therefore they would LOVE to be adopted together, and unfortunately couldn't go to a home with other rabbits. But not to fret, because the bacteria shouldn't cause them any ongoing issues as long as they're kept healthy and happy!
*Note all rabbits adopted from the shelter have been spayed/neutered with ear tattoos and microchips for identification. They have also been vaccinated for the RHD Virus.*