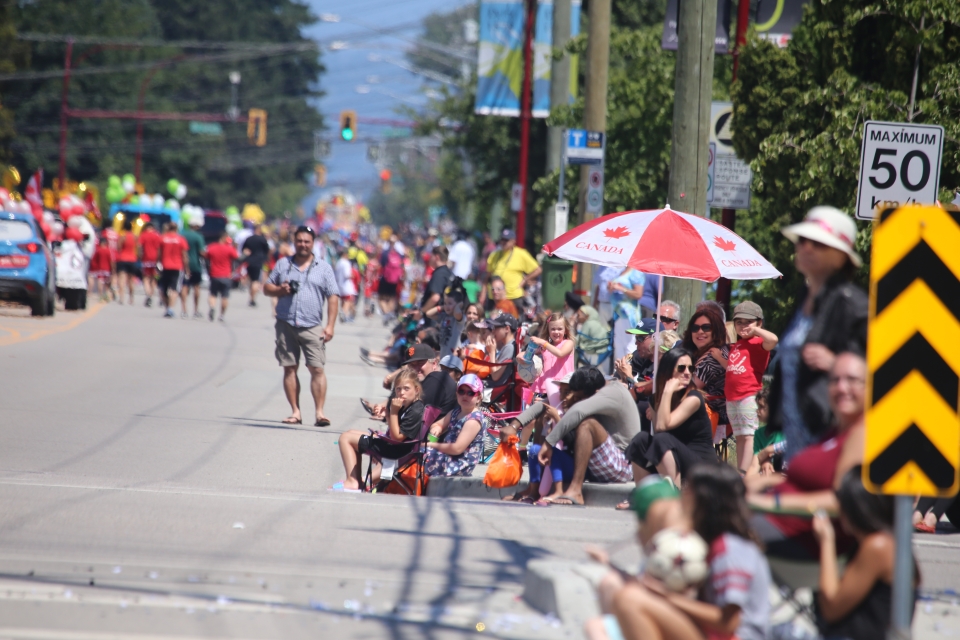 North Delta Family Days returns to North Delta Community Park on June 25, featuring both the parade and festival!
Show Stage Entertainment
The Exchange: The Exchange is a 5-piece band that jams on a mix of rock/pop classics, contemporary favourites, and no shortage of epic songs!
Rock'N'Beau: Kids love the Party Hostess, Rachel Beau! Interactive parties are her specialty, encouraging crowds to express themselves through music, dance, and performance.
Indian Standard Time: Indian Standard Time is an electrifying collective of musicians from Canada, India, Malaysia, and the UK, all teaching and working at the Naad Centre for the Performing and Visual Arts in Surrey, BC!
Shan-E-Punjab Arts Club Dancers: Shan-E-Punjab Arts Club promotes the folk dances of Punjab through performance, education, and community outreach. Watch these award-winning dancers tear up the stage!
Festival
Children's Activity Zone: Join our amazing Pop Up Play leaders for games, crafts, and activities in addition to bouncy castles, obstacle courses, and a giant lion slide!
Entertainment in the Park: Interact with face painters, Mehndi by Ruby, caricaturist, balloon artist, and roaming entertainers.
Zero Gravity Bike Show: The Zero Gravity Bike Show will be showing off unbelievable riding skills and stunts from local bike trials champions and professionals with years of experience.
Community Booths: Visit our community displays, engage with local businesses, and learn about community organizations!
Food Offerings: Enjoy some delicious food at the North Delta Lions BBQ, Indish Food Truck, and Peace Sweetz Shaved Ice.
Parade: 11am-12pm
Festival: 12-4pm
View the Traffic Disruption Notice